Main content starts here, tab to start navigating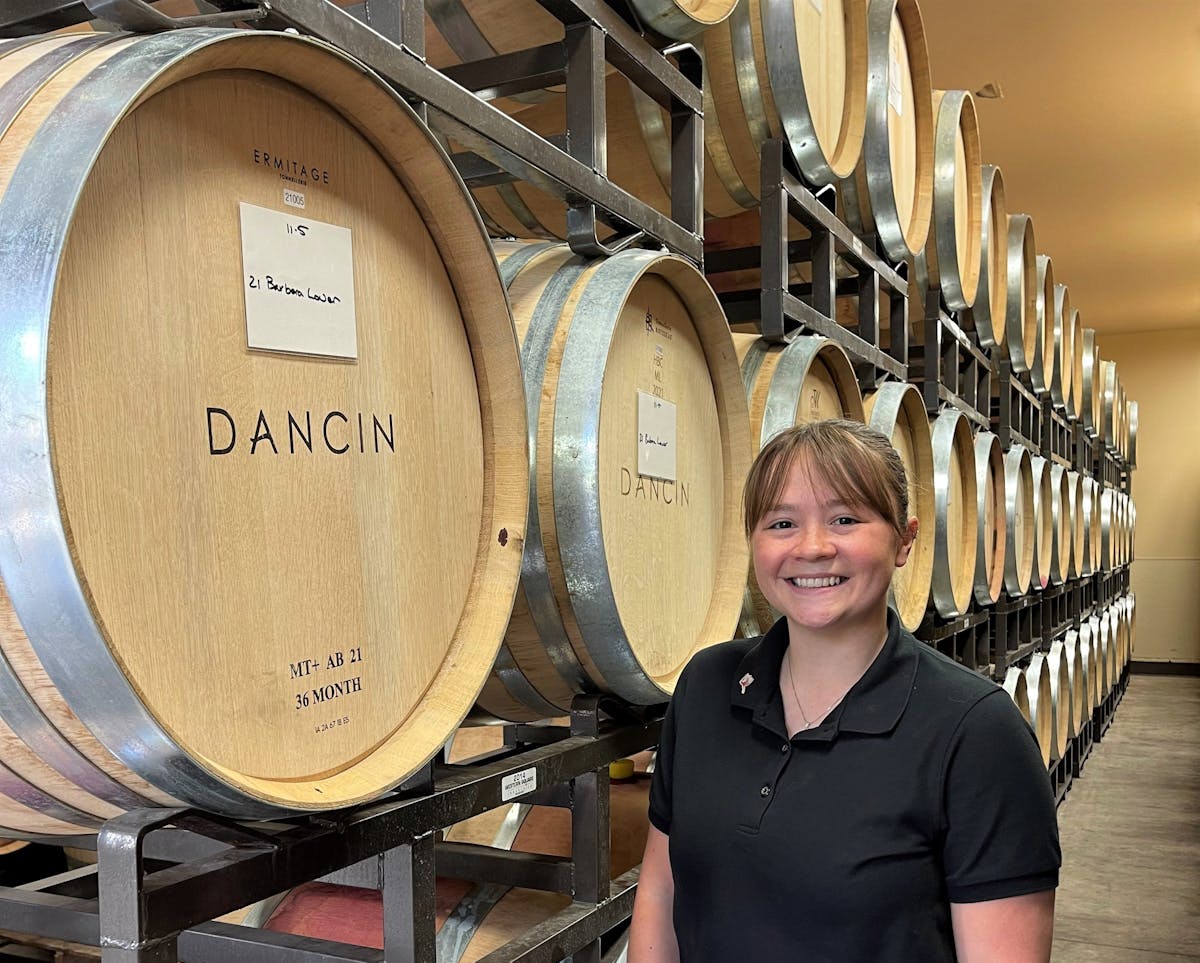 Elizabeth Mulliken
Hospitality Lead & Cellar Assistant
Originally from the Big Island of Hawai'i, Elizabeth has been immersed in hospitality and tourism all of her life. At a young age, she began to recognize its effect on her home and chose to point her career path towards bettering the industry from the inside out.
Beginning as a dishwasher at her hometown lodge, she quickly transitioned to become the manager at a historic lodge in the Rocky Mountains for a hospitality company that spanned across five states and was offered the opportunity to expand further in the company. Instead, Elizabeth chose to further her knowledge and experience in Southern Oregon where she received a degree in Hospitality and Tourism along with a Wine Business Certificate. Recognizing the Rogue Valley's proficiency in wine tourism, DANCIN was the perfect place to expand her knowledge of hospitality. She has a passion for sustainability and amplifying a customer's experience while still respecting the environment and saw that reflected in DANCIN's process.
Elizabeth is currently a Hospitality Lead also assists our winemaker in the winery. She hopes to gain as much experience and knowledge of the hospitality and tourism industry so that upon returning to Hawai'i at some point in the future, she can influence her home towards a more sustainable and bright future.